Relationship Coaching:
How can you maintain or create the relationship you want without the fear of the past getting in the way?
We all want a relationship where we feel truly fulfilled, where your partner compliments and supports you in what ever you want to do, you want to be loved, cared for, held, hugged, shown, told that you are special. You want a fulfilling relationship in and out of the bedroom. Where the person or people you are with hold and respect the same values as you do.
The truth is that rarely happens; You sometimes get into relationships for different reasons than your partner. You may want to settle down, have a family and build a home or you may just want someone to share your successes with. Either way problems occur when you want to achieve something but your partner doesn't. One person dominates over the other and the results are negative conflict, separation, isolation and emotional turmoil.
What makes you choose who you choose?
We have strategies for everything; Yes, even attraction and deep love! When another person sets off your attraction or deep love 'trigger ', you're hooked like a helpless fish that took the worm.
Of course it's not all bad. You'll have fun - and drama sometimes is better than nothing; yet how do you change a pattern, or strategy , to give you more control over the circumstances?
As personal coaches whose only interest is for yourself and your partner having the life you choose, we work on creating ways of assisting you in solving your fundamental relationship issues.
Not only that, we also believe that everybody can do this, so much so that we guarantee your results. Whether it is finding your dream person or creating the relationship that you and your partner want.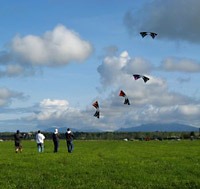 Learning what's important to you about your relationship
Naturally your parents and past relationships have a huge influence on how you are going to behave. All of these influences determine what you want and what you don't want from a relationship. The fundamental issues between a partner and yourself occurs when you put a very high value on something but the other person does not think it is that important. Whoever is the more dominant person tends to win but at what cost?
So how does a relationship coach fit into all this?
Your relationship coach is someone who has a passion for relationships and making them work!
They will work with you (and your partner if you have one) to give you a structure for achieving what you want.
There's a definite time involved and a financial package that is finite and has results as it's base.
Contact us here for your relationship coach
Click here to read more on relationship coaching

Related Posts:
Written by Terry on October 12th, 2009
[
Add Comment
]